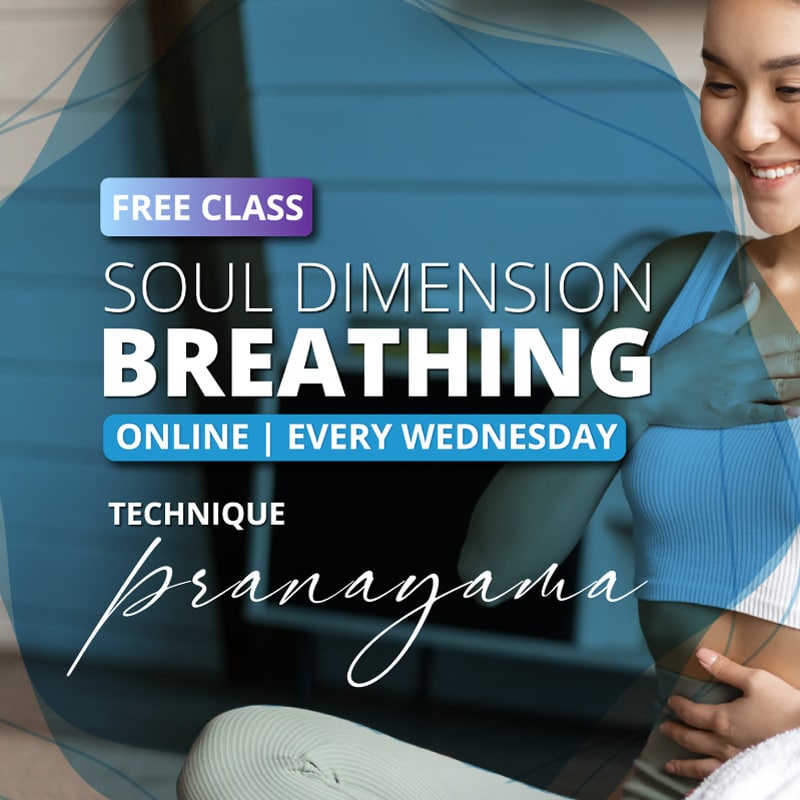 Breathing Experience Free Class
30 min Online Pranayama Class
Login/ Register first to attend the class.

Connect with your body, mind, heart and soul in a deeper and more conscious way with the Soul Dimension Breathing technique.
This is a unique breathing technique that combine the ancient wisdom of yoga pranayama, chakras and energy, sound healing, and science-backed modern breathing techniques.
"My first pranayama class, incredible, I've never felt that before thank you so much." – Rachael

"I felt like I was levitating at one point. I feel healthier right now. Can't wait to do this again." – Nancy

"I love coming every Wednesday, I'm a doctor and this class keeps me grounded for the day. Thanks for everything Sylvie." – Samuel

"Think I have just experienced my first third eye actual awareness." – Robert

"Thank you – my headache has gone!" – Laurence

"This is my first time doing pranayama. It was amazing… Got strong vibrations through my head." – Daniel

"My hands were vibrating a lot and then I started hearing noise, almost that sound when your ears are ringing. Feel great now, very relaxed!" – Kathy

"This is my favorite part of Wednesday! I have been joining the online class for a couple months and have grown in understanding and breath control 💖" – Saundra

"I will definitely be back each Wednesday. I feel so grateful to have found this pranayama class. You bring beautiful energy and teach this practice so well. Thank you so very much!" – Tara